11 Ways to Achieve Inner Peace as a Mom (It's Possible)
I recently taught a workshop called 1.5 Hours to Inner Peace. As a yoga teacher who normally teaches vinyasa style yoga, this workshop is my chance to focus on what I consider to be the most important aspect of yoga: quieting the mind.
I do this by teaching breathing exercises, meditation techniques and restorative poses, in the hopes that students will take these techniques and apply them in their day-to-day lives, even when they only have a few moments to spare. I then end the whole shebang with a 40-minute guided meditation. It's the most relaxing thing ever.
The first time I taught this workshop, I was not yet a mother. At the time, I felt strongly that it was possible for all of us to find small snippets of time in our day to pause and breathe, no matter our circumstances.
But now?
RELATED: All the Ways I Could Lose My Kid
During this more recent workshop, while I had everyone in crocodile pose, I joked that I didn't want everyone to think they had paid $20 to lie flat on their faces.
"If that was all we did," quipped one of my students, "it would still be worth it."
A mom who has seen the light?
A wise woman who knows that quiet breathing is a luxury mothers cannot afford?
For mothers, then, I propose these 11 alternative suggestions for finding inner peace, achievable even with a screaming child close at hand:
1. Distract your baby with a rattle or activity mat so you can luxuriate in the glory of a cup of coffee.

GIF via Lascaldaferri
2. Instead of gazing lovingly at your baby while nursing, take the opportunity to read a book.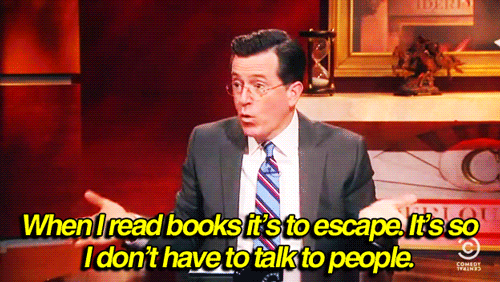 GIF via Tumblr
3. Instead of singing "You Are My Sunshine" to your baby while nursing, scroll mindlessly through your Twitter feed (because who has the brain power for books?).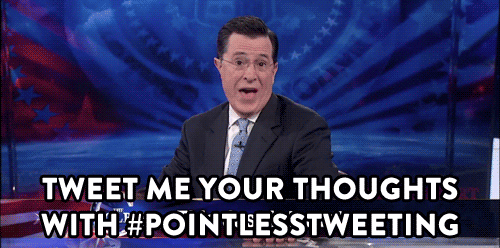 Image via Comedy Central
4. Instead of having an intelligent conversation with your baby while nursing, which might possibly nudge her toward the ability to speak, binge-watch Buffy on Netflix Instant and tell yourself you're providing your daughter with an example of a strong female role model.
Image via Tumblr
5. Play airplane or Supergirl with your child. It counts as active engagement, but also gives you the chance to rest in a reclined position.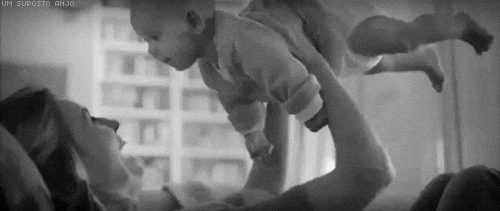 Image via Tumblr
6. Roll out your yoga mat during baby's nap time, because lord knows quality sleep ain't gonna happen. In no time at all, you will look like this: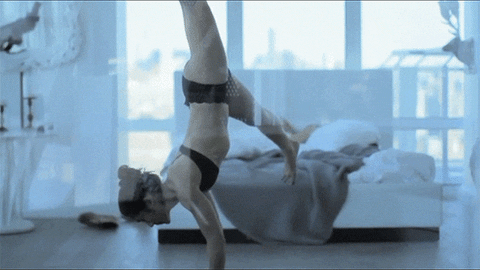 Image via Equinox
7. I hear there are magical places called "gyms," where other people watch your children for you while you sweat out the stress. Maybe try that.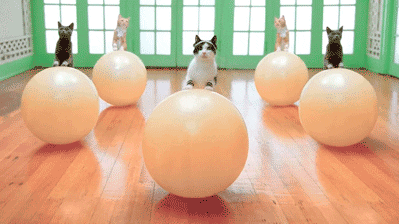 Image via GIFbay
8. You have to cook dinner. There's no getting around it. Transform cooking time into an opportunity to get lost in some music while pretending you have the dance skills of Beyonce. This will actually help keep your child from crying. Because she will be laughing. Because you actually look ridiculous. And she is judging you.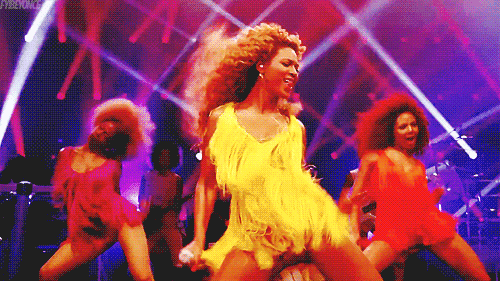 Image via Tumblr
9. Drink booze. It will make you feel good. Which may be the closest you actually get to experiencing relaxation.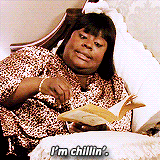 Image via Tumblr
10. Hand baby off to dad as soon as he walks in the door, not even giving him the chance to take off his coat or pee. Then lock yourself in a quiet room.
Image via Reddit
RELATED: My 8-Year-Old Interprets Parents' Fave TV Shows
11. Finally, take any of the above techniques and see them for what they are: an alternative means of meditating.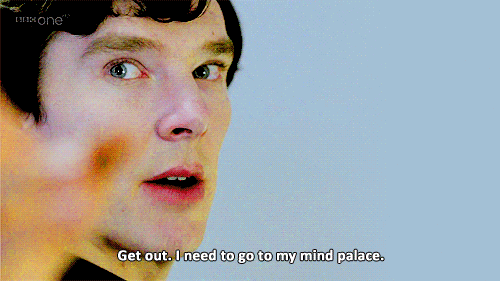 Image via Tumblr
Good luck and godspeed.